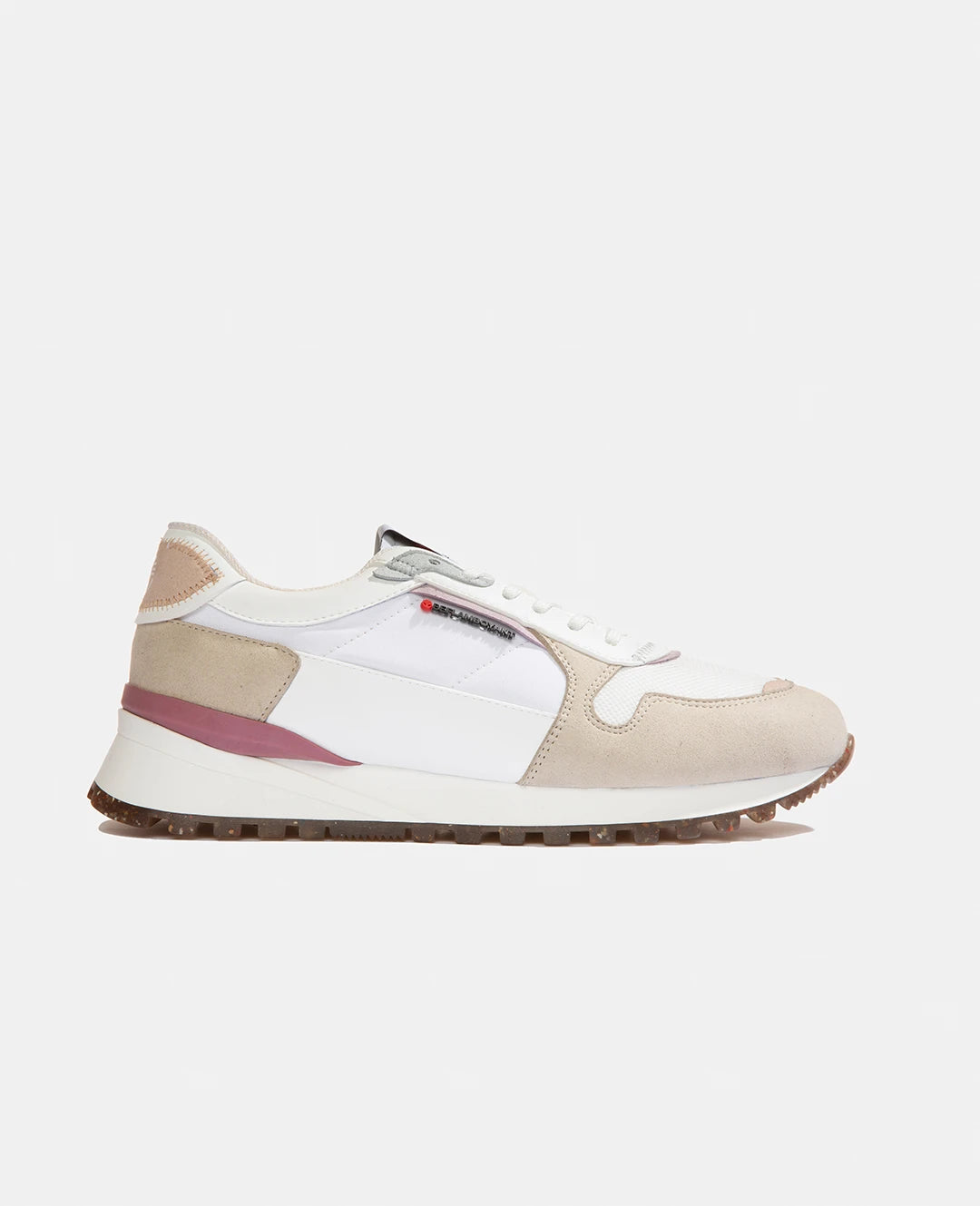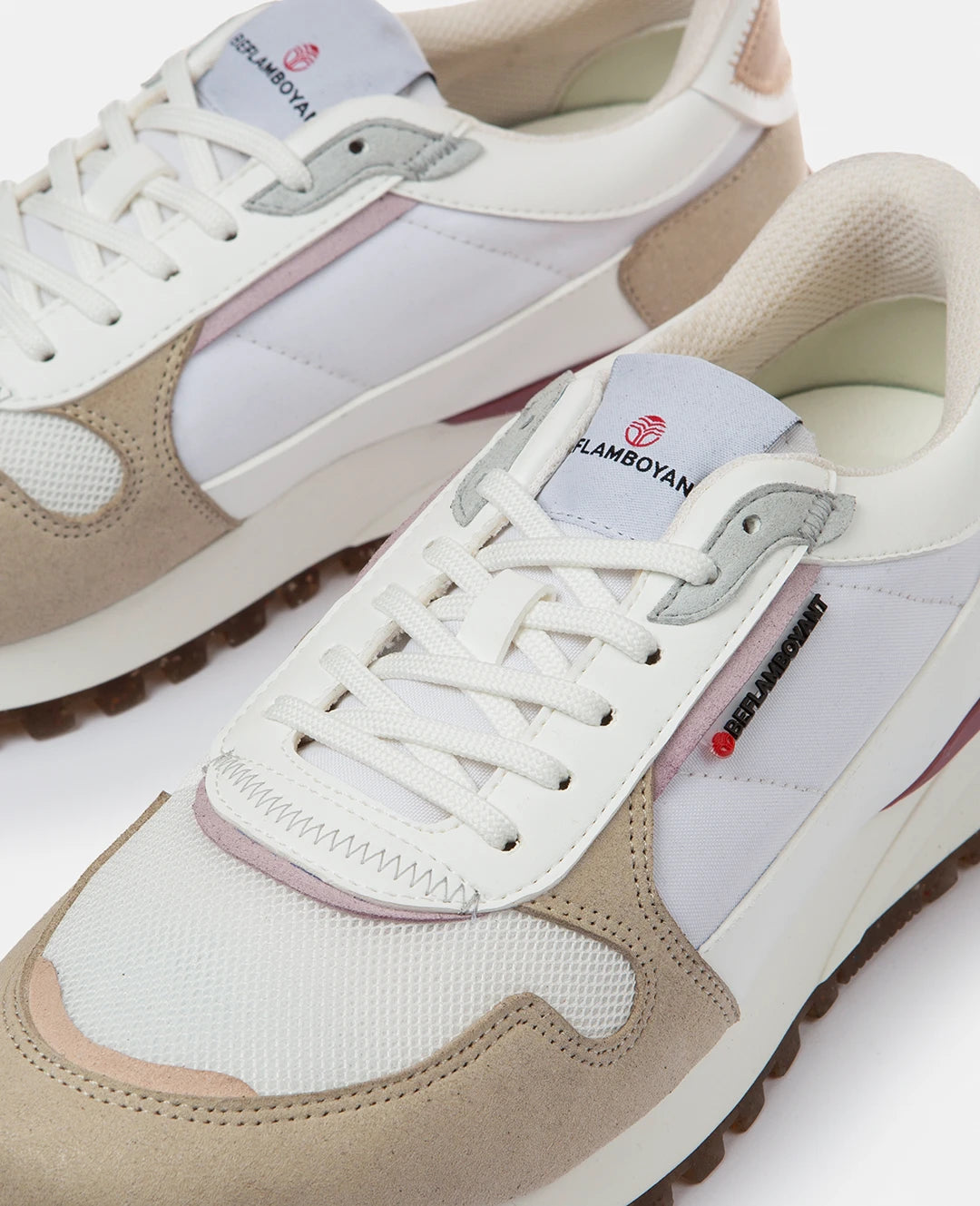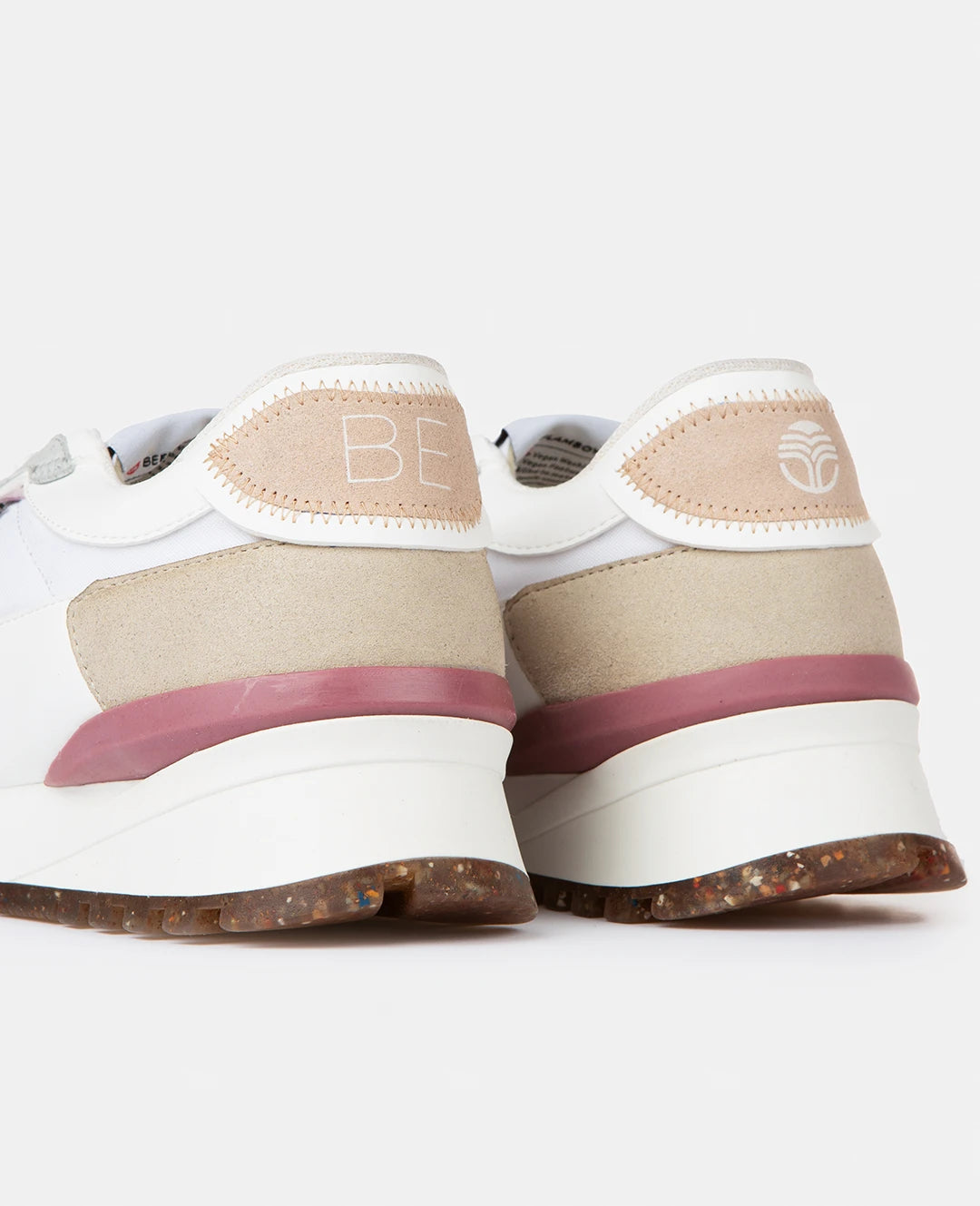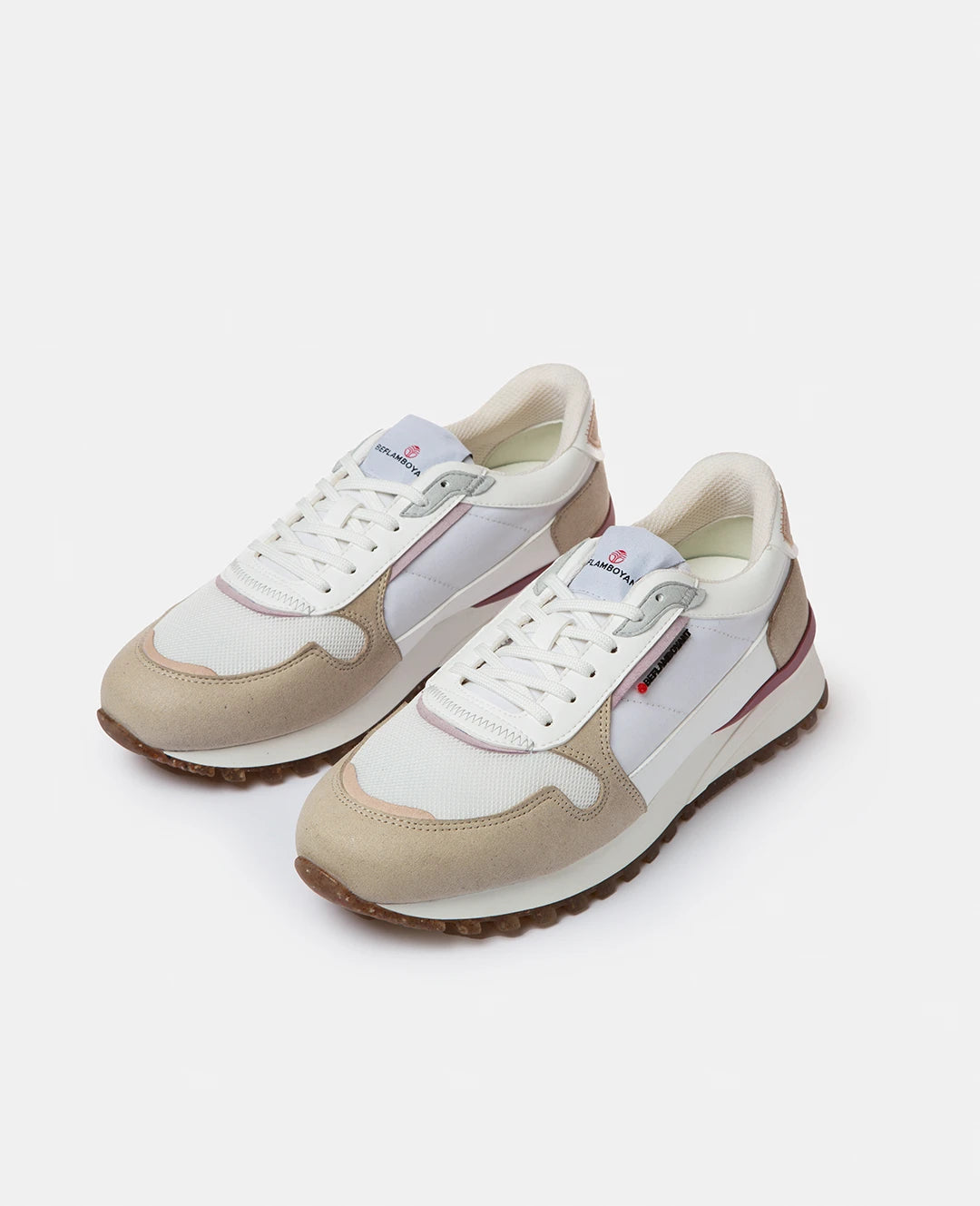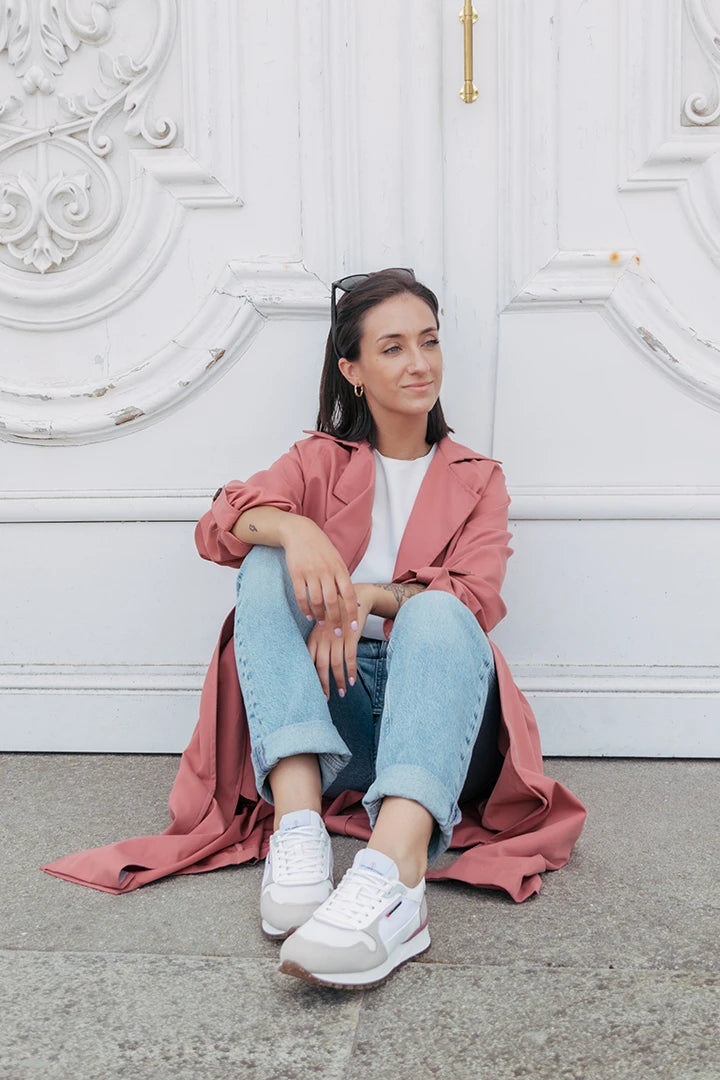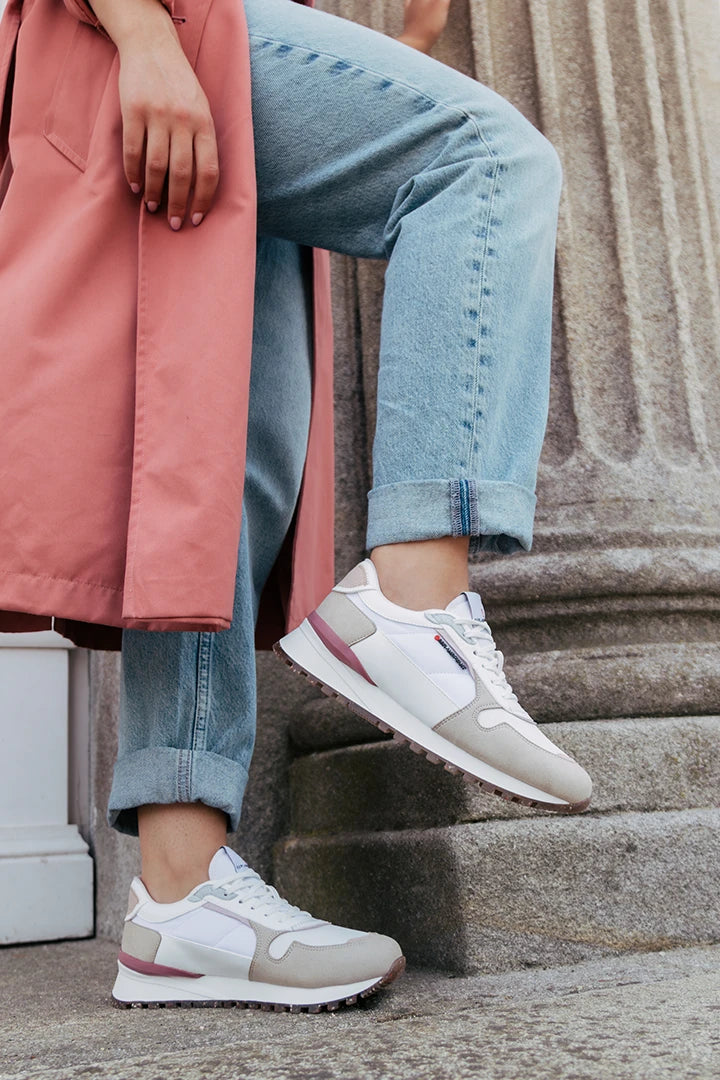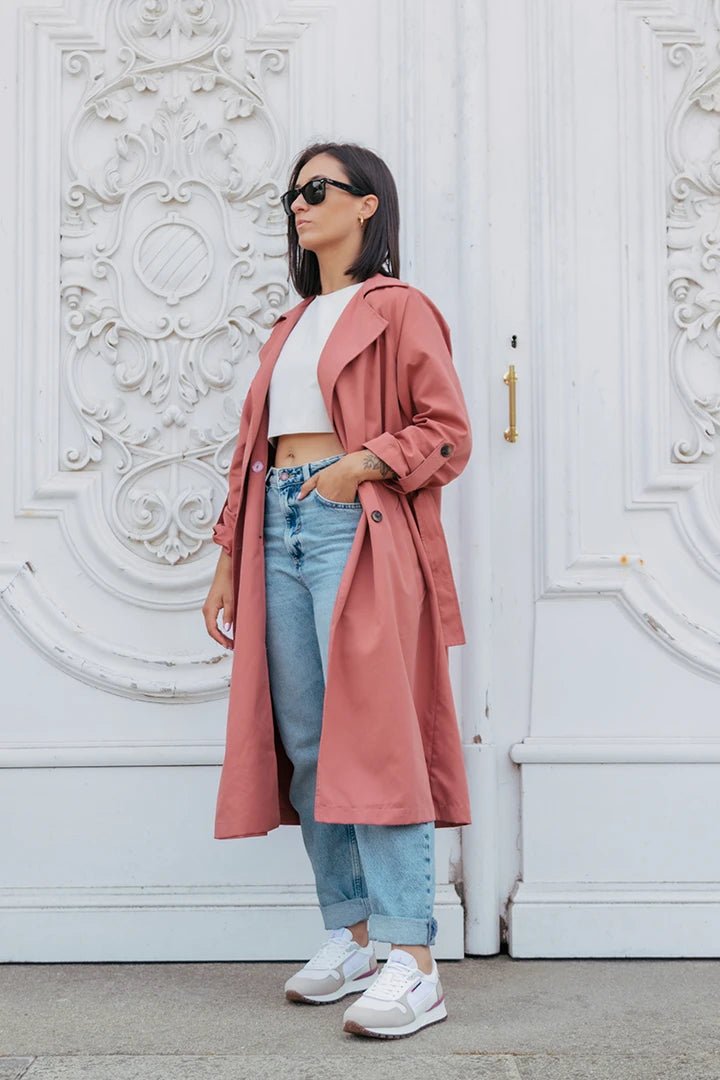 Street White Vegan Shoes
Regular price
€219,99
/
Tax included.
Shipping
calculated at checkout.
---
Low stock - 4 items left

Inventory on the way
Free return option: Doubts about the size? Buy two consecutive sizes of the same model and return one free*
Street Vegan Sneakers are handmade from a water-resistant and breathable bio-based vegan corn leather, recycled PET lining, the side is made from water-resistant and breathable SEAQUAL (recycled plastic extracted from the sea), ideal shoe for daily use, the most sporty collection for your urban style, elegant at the same time and very comfortable vegan sneaker. 
Made with

 

 

water-resistant and 

especially breathable bio-based corn vegan napa and SEAQUAL, recycled mesh on top of toes.
Lining: recycled PET from post-consumer plastic waste, reinforced with a highly durable and abrasion resistant micro-fibre extra lining on the heel.

Soles: made with recycled rubber.
Insoles: removable and made from 100% recycled Polyurethane (leftover waste from a mattress and sofa factory).
Carbon Neutral, we offset CO2 emissions in Galicia in partnership with AirCO2.
Our packaging is 100% biodegradable and zero waste.
Unisex, easy-to-wear shoes.


Ethically handmade in Spain under fair working conditions using sustainable and recycled materials.
We have our vegan shoes registered with The Vegan Society. A demanding and precise process of which we are very proud, our vegan shoes are certified to give you greater security in your purchase.
Very comfy!! Very pretty. Just love it ♥️
Thank you very much for your purchase and trust in Beflamboyant.
Enjoy your new vegan Street White sneakers.
Thank you
Beflamboyant Team
I've tried almost every vegan shoe brand, and these are right at the top. You usually pay a bit more, while still sacrifices a bit of quality to support vegan companies. However, with Beflamboyant I feel like I'm wearing a product from one of the 'big 3' shoe companies. These shoes are my most comfortable vegan shoes by far, and I get asked about them more than any other shoe, too. I couldn't recommend these enough.
My only warning would be that if you have a super wide foot, this model might be a bit narrow for you. They fit me perfectly, but 'em that's just the one potential negative these could have for someone.
Thank you very much for your purchase and trust in Beflamboyant.
Enjoy your new vegan Street white sneakers.
Thank you
Beflamboyant Team
My favourite sneaker by comfort and design so far. I got one size smaller, as recommended, and they fit perfectly. I really enjoy wearing them every day. :)
Hi Joana,
Thank you very much for trusting Beflamboyant! Enjoy your new Street White vegan sneakers!
Beflamboyant Team
Weird fit
The fit on this shoes is just too weird for me. To be clear, I have had several pairs of very similar shoes through the years and this is the first time I've had this problem. I have the right size as they are perfectly snug but still have just enough room to be confortable, just like any shoe should feel. What is really weird is my foot's lower arch (the curved part of the plant) is super tightly pressed against the inside wall of the shoe (I've never had this problem before). It feels like I'm putting unnecessary weight on the curved part of my foot. Went on a pretty short hike (10km) to test them and I got blisters on this part, walking down the hill felt awkward and I could feel the blisters forming (again, first time it's ever happened). The shoes are ok on level terrain, like for walking in the city, you can feel the weird fit while walking but they are not painful, and they haven't formed blisters on daily usage for about a month now. BUT running or hiking was just painful in my experience... Upside is they do feel sturdy and allow my feet to breath very well. Maybe it was just my pair, maybe they are not made for the form of my feet. I only wear them because they got dirty on the hike and don't want to return shoes that will end up in a landfill cause they can't be resold. I did purchase a different pair from beflamboyant ux68, and they do feel like normal shoes should feel, so again, maybe it was just my pair :/
Thank you very much for your comment, thank you for trusting Beflamboyant.
We are very happy that the UX 68 pair fits perfectly and you are happy with them. We are sorry that the Street model does not fit perfectly with your foot, when this happens blisters can appear, but this happens with any shoe, we are also sorry, it may simply not be the model that best suits your foot, it does not mean other than comfy in general.
Thank you very much again and we hope you enjoy your UX 68 vegan shoes.
Beflamboyant Team
Good fit and lovely design
The shoes fit perfectly and I really like the design. They are very very white so need to be careful with dirt and puddles in the streets ;-)
Thank you very much for trusting Beflamboyant! Enjoy your new vegan shoes!
Beflamboyant Team