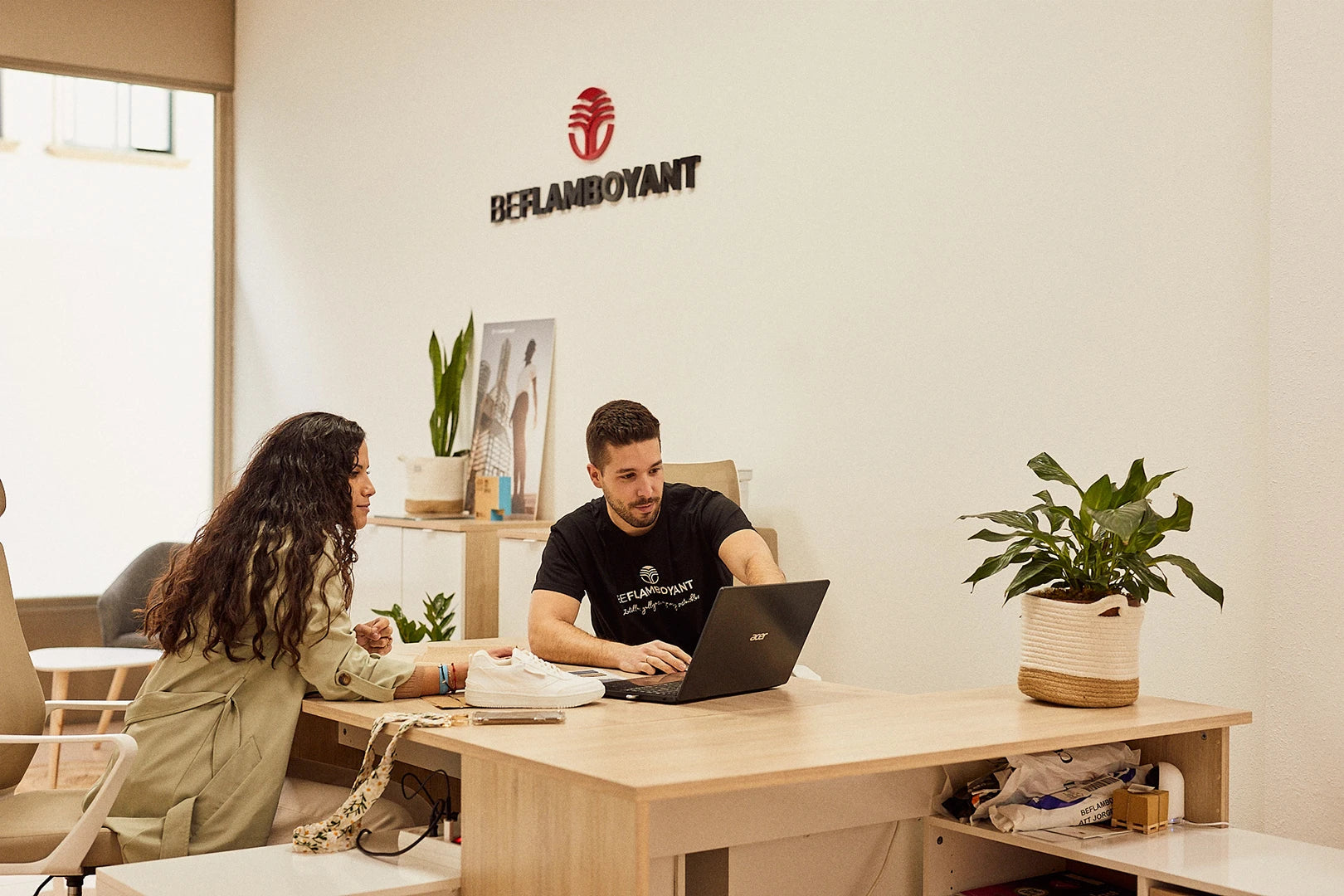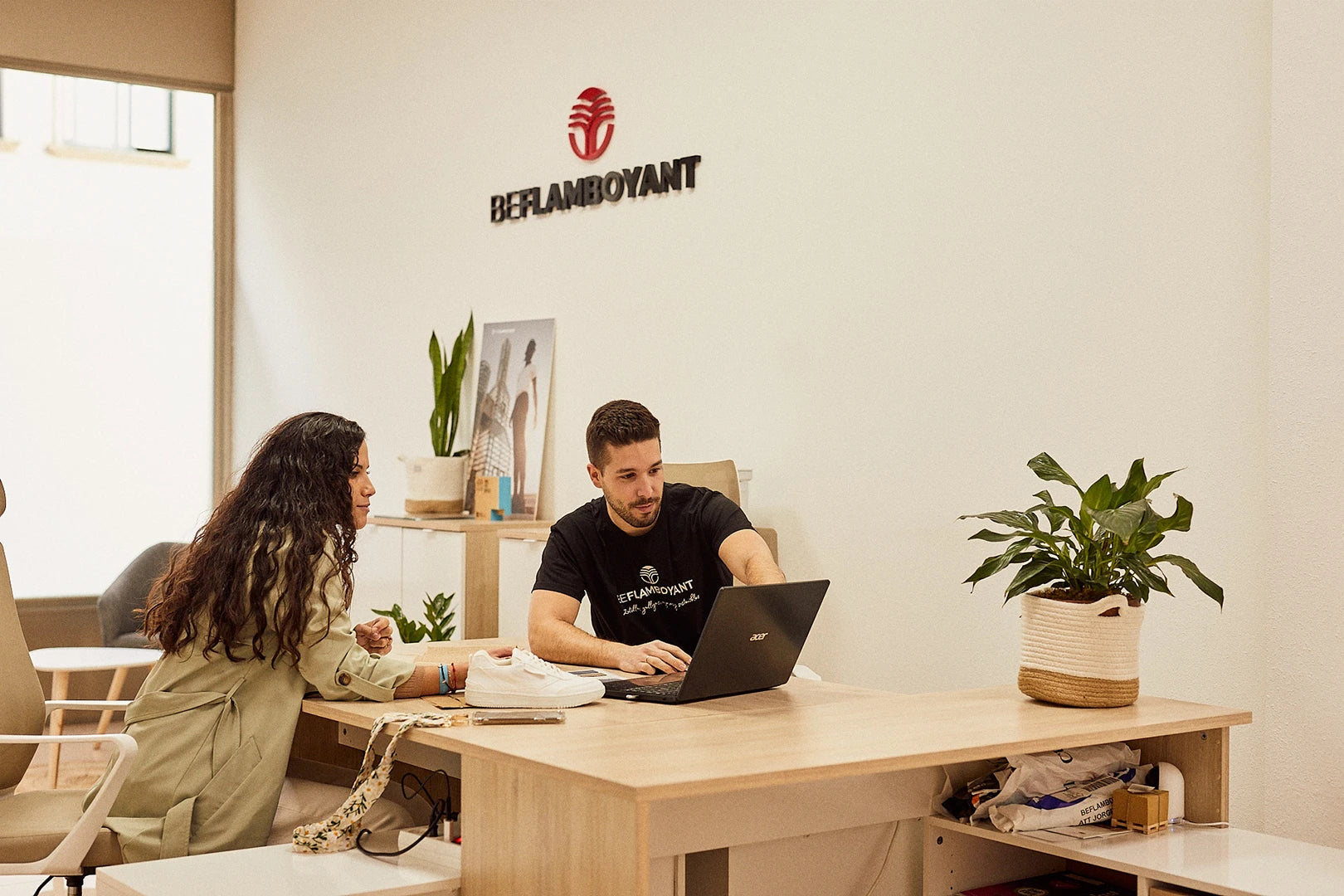 Ethically handmade with plant based and recycled materials in Spain
VEGAN AND SUSTAINABLE FOOTWEAR
Flamboyant tree as inspiration
HOW EVERYTHING STARTED?
We are Jorge and Tatiana, a young couple from Galicia (Spain) committed to make a positive impact in the world. Animal lovers, wild nature passionates, please, go check "Galicia" on Google and you will understand why! Sneaker freaks and #ZeroWaste warriors will be a great definition of our personality and what moved us to create a project together and design our own sneakers brand, to create Beflamboyant.
Beflamboyant was born in a trip in which we realized how irreversible is the footprint that brands, consumers and all of us are leaving on the planet and how much our future depends on the decisions we make today to improve our present.

Here it is: the symbol that inspired our brand, in the middle of Havana. There we discovered the Flamboyant Tree. The Flamboyant Tree is our image, our homage to what Havana gave to us.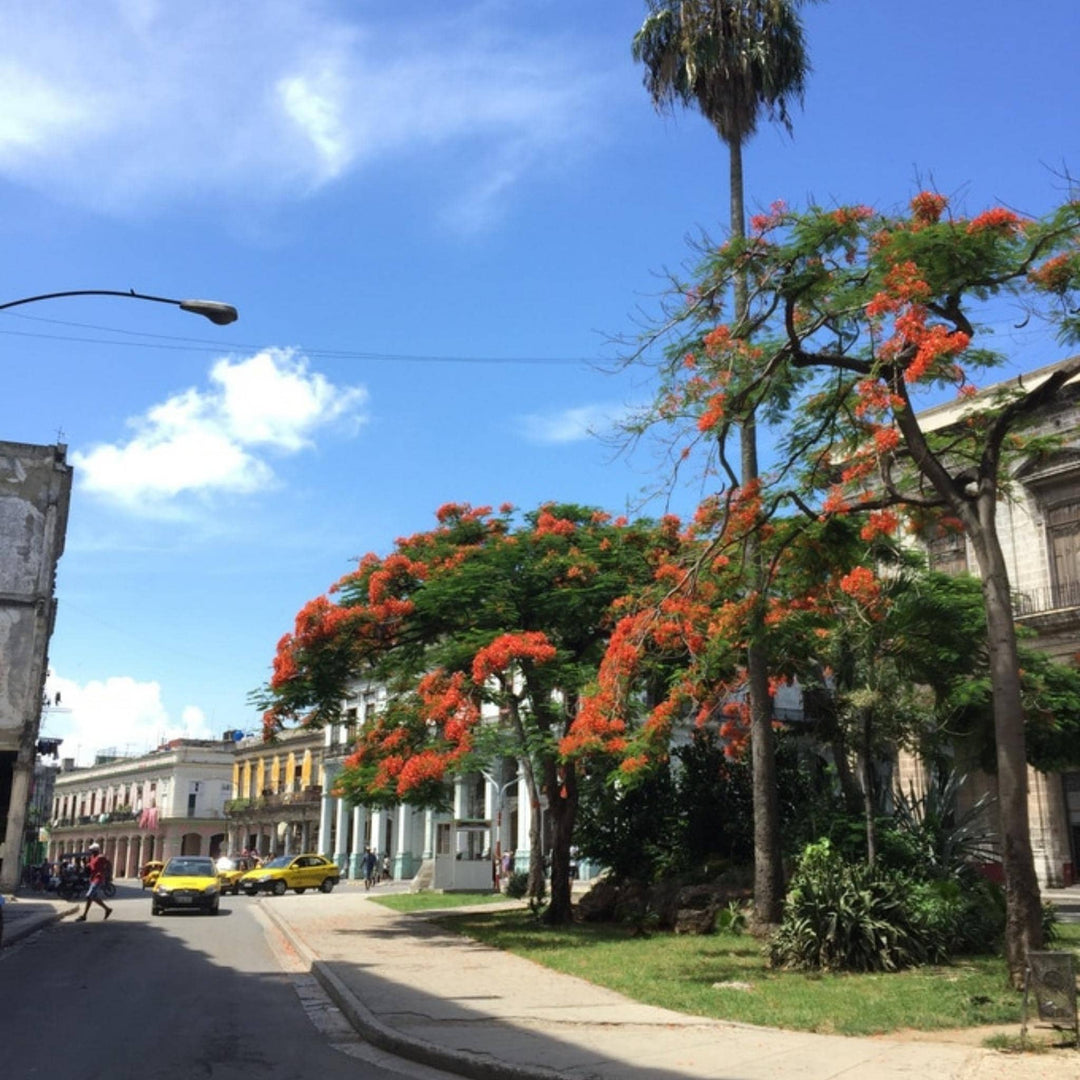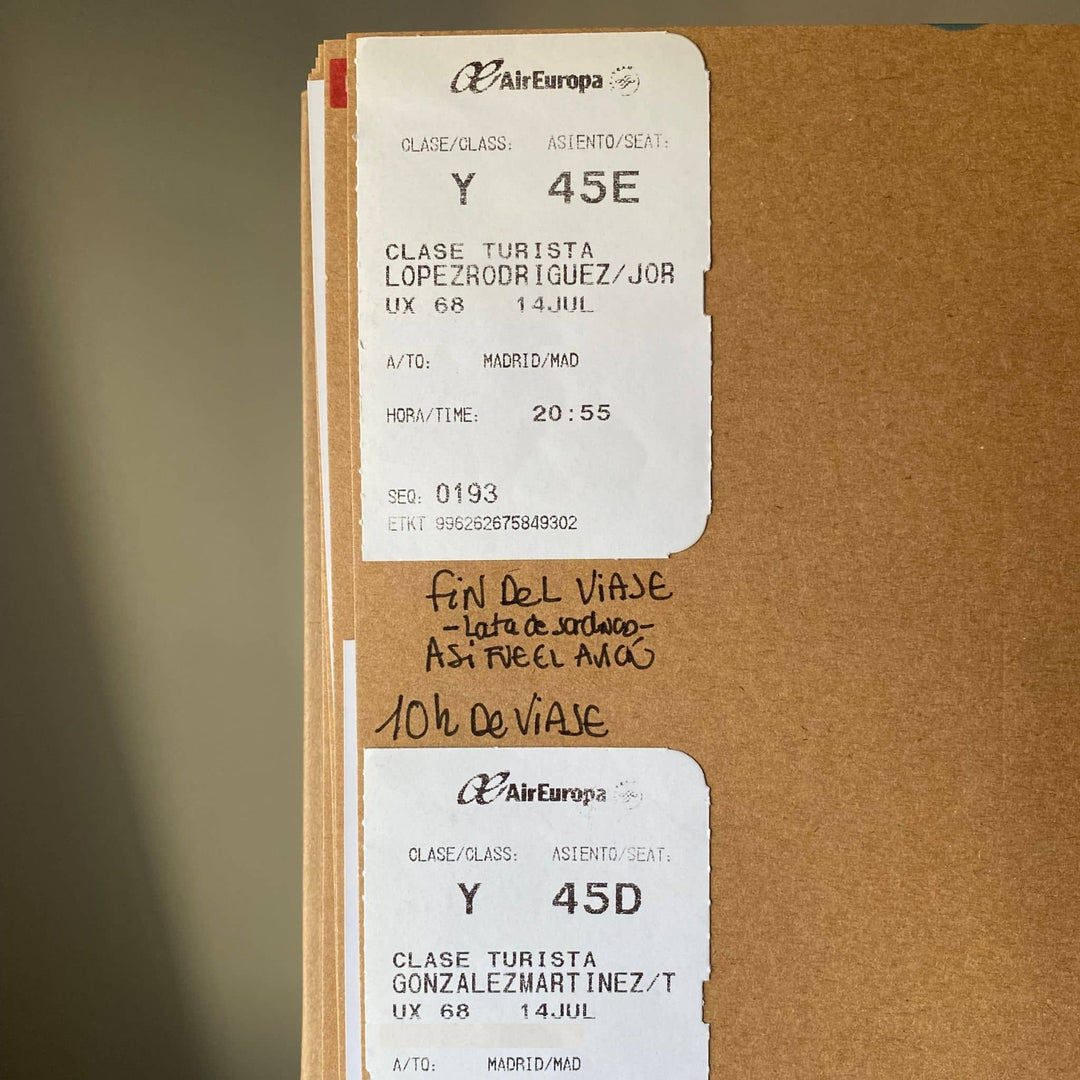 Name with a lot of meaning
Storytelling
From that trip (July 2018) we brought the idea, the project and our present. A year later (June 2019) we launched our first collection of vegan sneakers through a crowdfunding on Kickstarter.

We named that first collection UX68, it is the number of the flight back to Spain where the idea was traveling and returning with us, it is one more tribute to the origin of our project.
Today, the UX68 collection remains Beflamboyant's best-selling and best-valued collection, after thousands and thousands of pairs sold.
Beflamboyant is, therefore, the result of our dream of creating a fashion project that was sustainable and responsible with the environment as well as the people and the animals, which also aims to make a positive impact in our place of origin, Galicia (Spain).
Beflamboyant Founders
Hi, we're Jorge and Tatiana, twoSpanish entrepreneurs. We're 32 years old (90's kids). Our roots are in Extremadura and Galicia, Cáceres and Pontevedra. Our interests, values, love, destiny, and now this project have brought us even closer together. We want to share with you all the energy, work, and enthusiasm we have put into this adventure we've embarked on.
Galicia is our home. Where we belong, where we met and where Beflamboyant was born. Our Atlantic roots define us as define our products. From design to production and manufacturing. Everything is done by local expert hands in Galicia and Portugal, where our factory is located.
Galicia is a huge source of inspiration and motivation. We are proud of our origins and we want to show it to the world by giving visibility to our traditions, our landscapes, our people. Search for #XenteAltantica to discover more.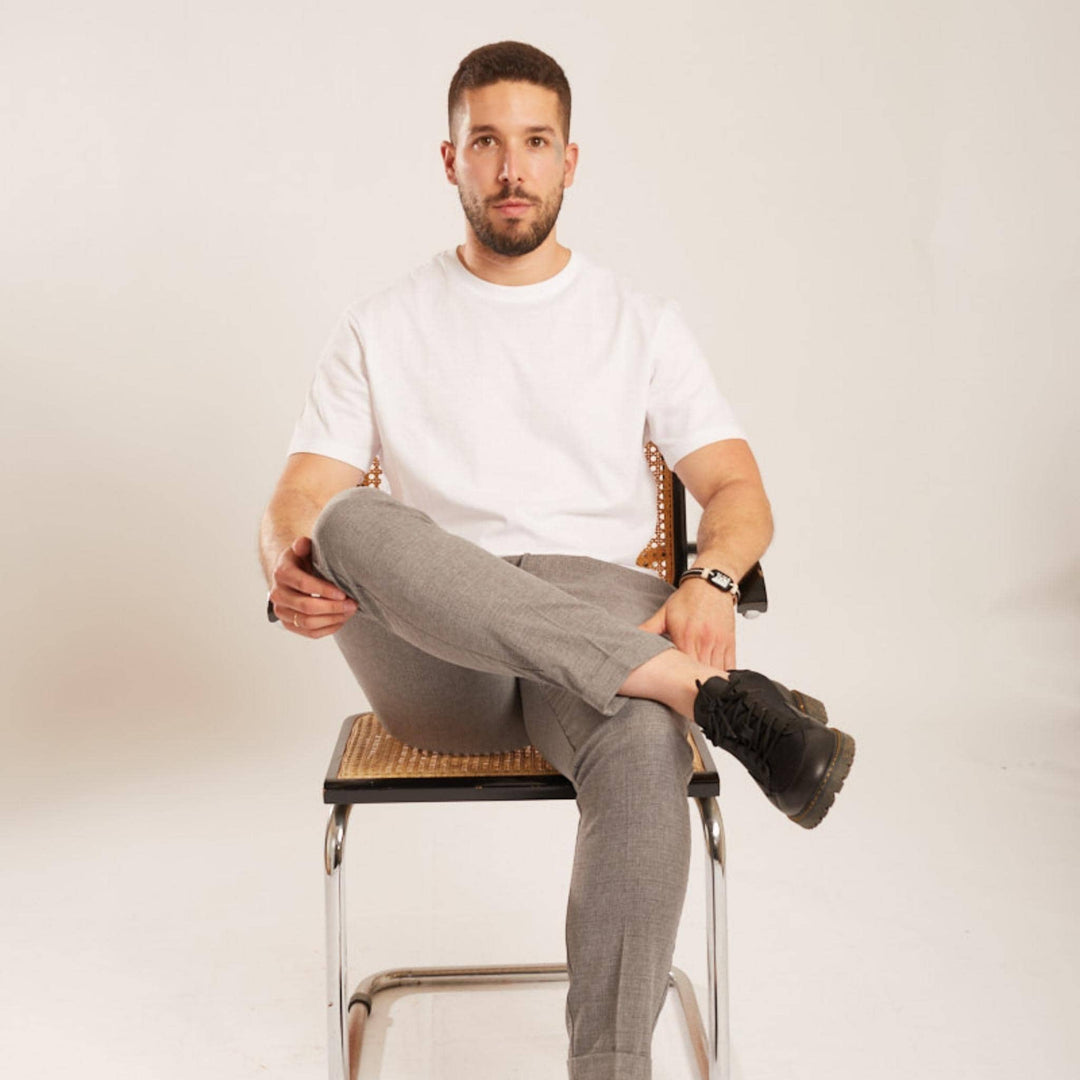 CEO & Co-founder
"Beflamboyant is more than a vegan shoe brand, it is a way of understanding life, a new voice that wants to change the fashion industry while empowering people to consume less and better and protect our Planet by buying shoes and vegan sneakers "

Jorge López Rodríguez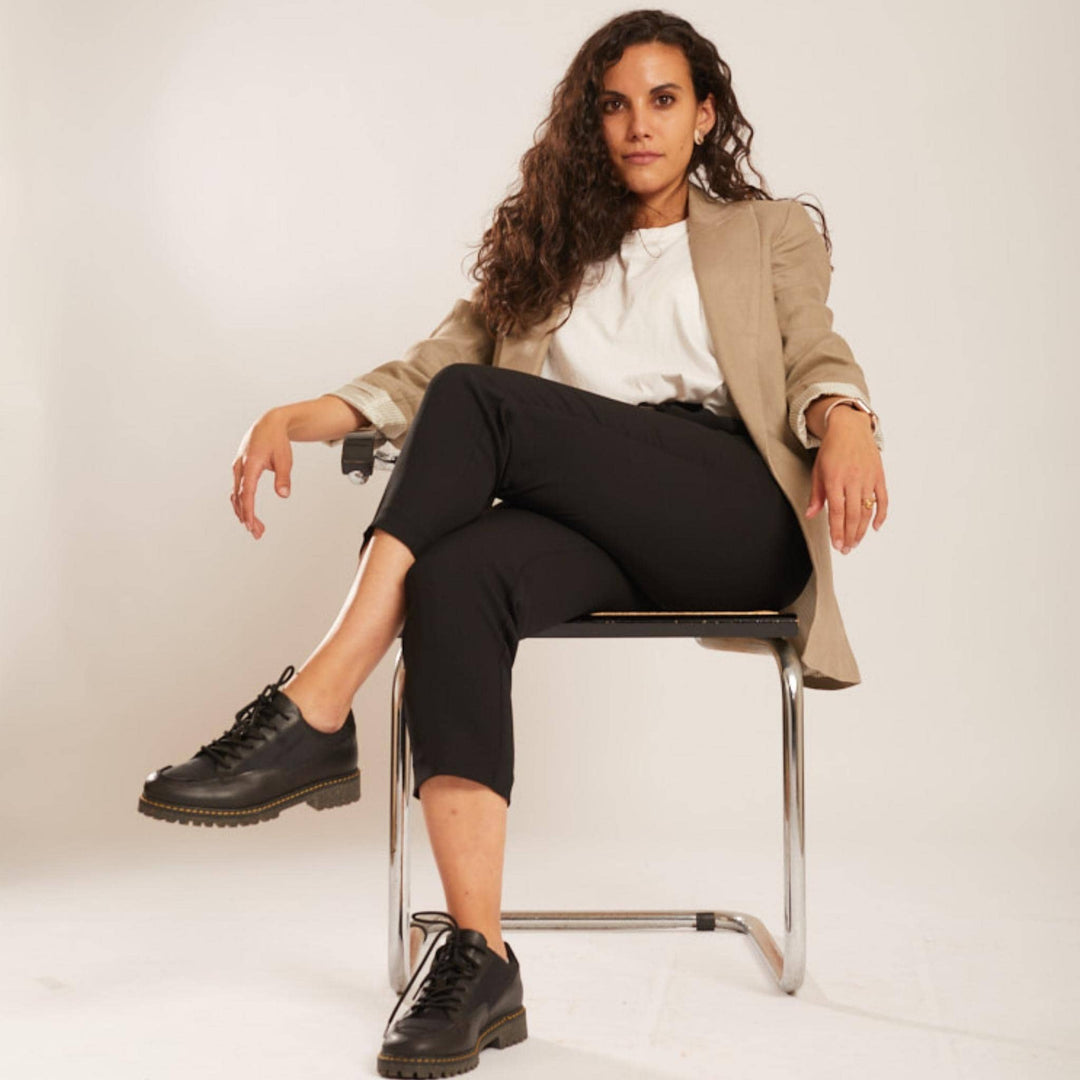 CCO & Co-founder
"We are a motivated team of young people committed to reducing the negative impact of fashion and human beings on Earth by creating quality vegan shoes and sneakers."
Tatiana González Martínez
THANK YOU!
This project has taken over our lives for almost four years. It has been a difficult road, finding partners who share our values, goals, and who want to take a chance on us. Many thanks to all of them.
We care about sustainability and conscious consumption. We also think that is time to move to action, and that's why we founded Beflamboyant. With no previous knowledge in the fashion industry but full of enthusiasm and positive energy to change the present and, specially, how things are done in the fashion system. #DoingChange.
From the BEFLAMBOYANT team, we invite you to be the best version of yourself.
Join us! Be a part of the change! 
BEFREE
BEYOURSELF
BEFLAMBOYANT