Vegan and sustainable sneakers
The most comfortable and sustainable vegan footwear: these sneakers are made with soft and flexible materials that adapt to the shape of the foot and provide long-lasting comfort.
Moreover, their eco-friendly design makes them a sustainable and responsible choice, perfect for those who want to reduce their ecological footprint and contribute to a greener future. Without a doubt, an intelligent and ethical choice for any sneaker lover.
VEGAN, SUSTAINABLE, ETHIC
CERTIFIED FOOTWEAR
Beflamboyant vegan shoes are registered with The Vegan Society individually, being the most demanding vegan certification on the market.
Beflamboyant as a brand, has the PETA approved Vegan certification and also the "Real Sustainable Fashion" seal by Ethical Time.
Beflamboyant vegan footwear are made with organic materials such as corn, recycled materials such as SEAQUAL, which is a recycled material, made with 100% plastic extracted from the sea.

All Beflamboyant vegan shoes are delivered in zero waste packaging. We will send your vegan shoes in a recycled cardboard box with a natural jute gift bag and a plantable seed card. In Beflamboyant's zero waste packaging you will find your vegan trainers without plastics, papers or labels.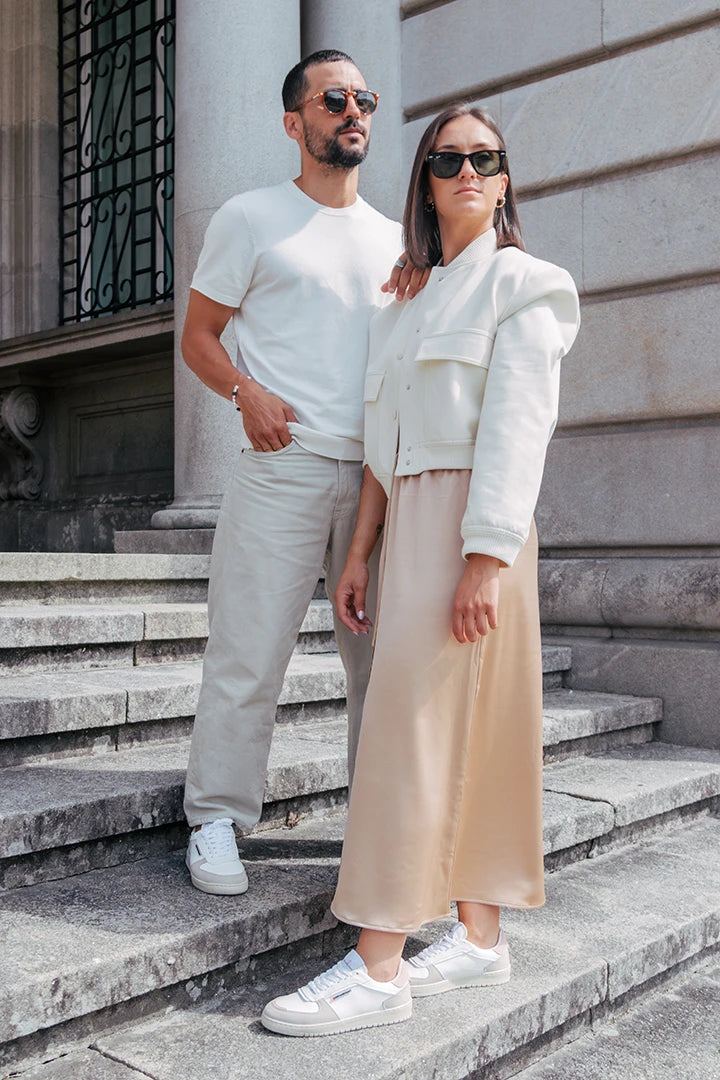 UNISEX, GENDER EQUALITY
MAKE IT LAST
Do you want to buy vegan shoes for women or do you want to buy vegan shoes for men? It doesn't matter, all of our vegan sneakers and shoes are unisex!!We believe in gender equality and that is why our vegan shoes are unisex. There is a pair of Beflamboyant vegan sneakers for you.
To get the most out of your vegan Beflamboyant shoes and make them last, we recommend cleaning your vegan shoes with our crepes: erase the dirt as if you were erasing a pencil and then use a damp cloth to make your vegan shoes look like new. It is the easiest, fastest and best solution for our shoes.
You can add them to your basket during the purchase process.
You can also clean your vegan shoes with natural soap and a cloth dampened with water.

Do not use bleach.
Do not put them in the washing machine or the dryer.
If you still want to do it, we are exempt from all responsibility.